Lions versus Tigers Beach Volleyball. 4 Four player mini game. Download free mini games.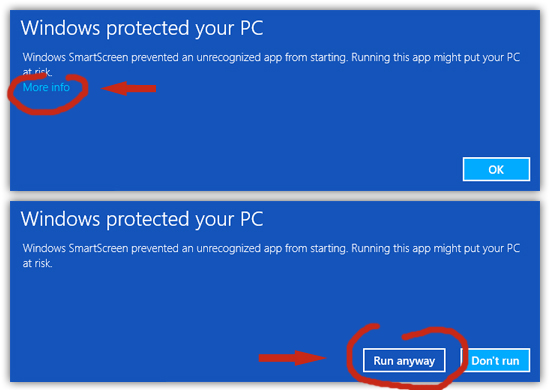 If you see a notice Windows protected your Pc and prevented the app from running: klick "more info" in the same notice and then click: "run anyways". These games are no viruses just some fun games.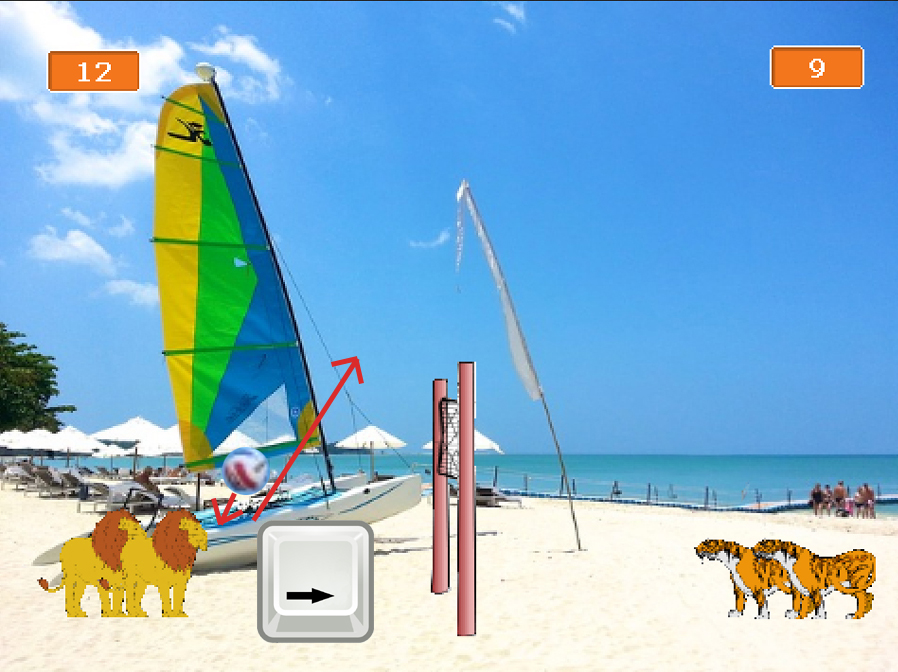 Press Forward when the ball is at you to play the ball over the net.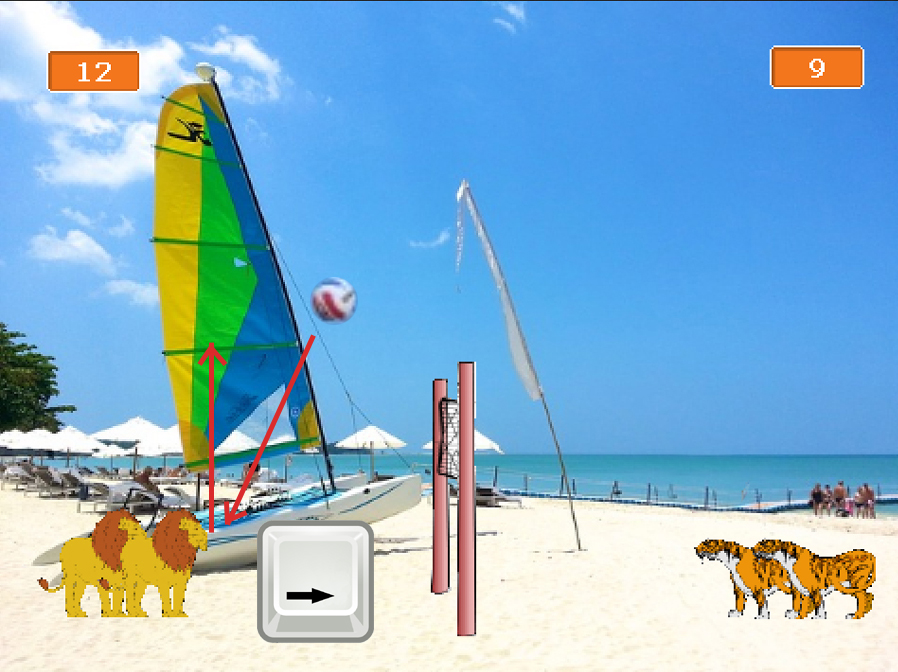 The earlier you press Forward the more the ball will be played upwards.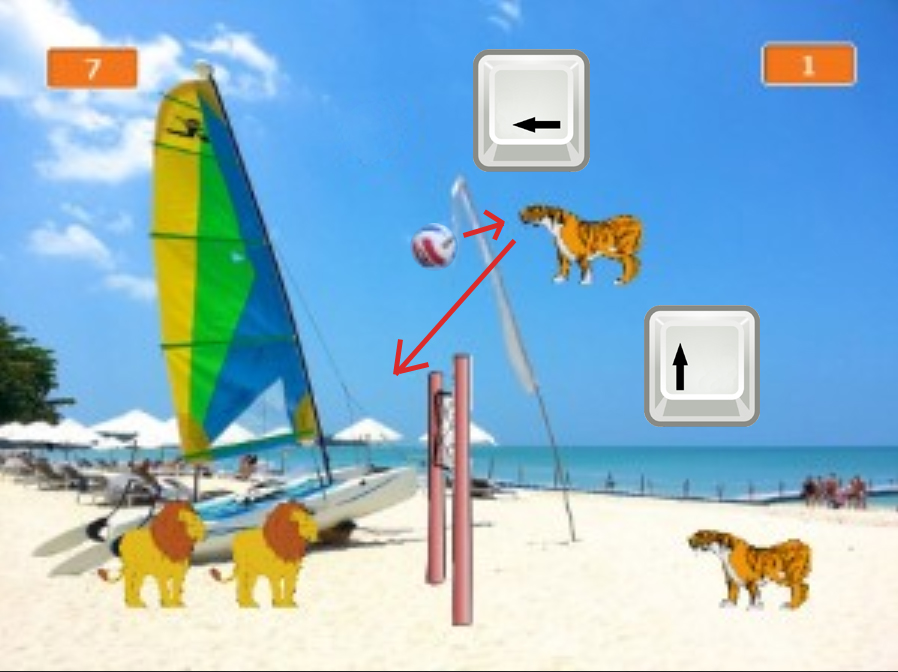 Jump and press Forward to smash or block the ball. Also here the earlier you press Forward the less forward drive you give to the ball.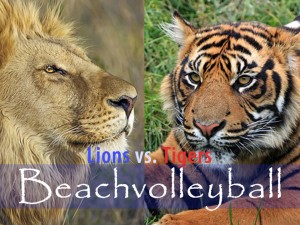 The keys are A D W, J L I, Cursor keys and 1 3 5 on the numpad. this is a Pc game so wait until you are at your Pc and then download this game directly to your Pc.
Animal Races free multiplayer horse betting game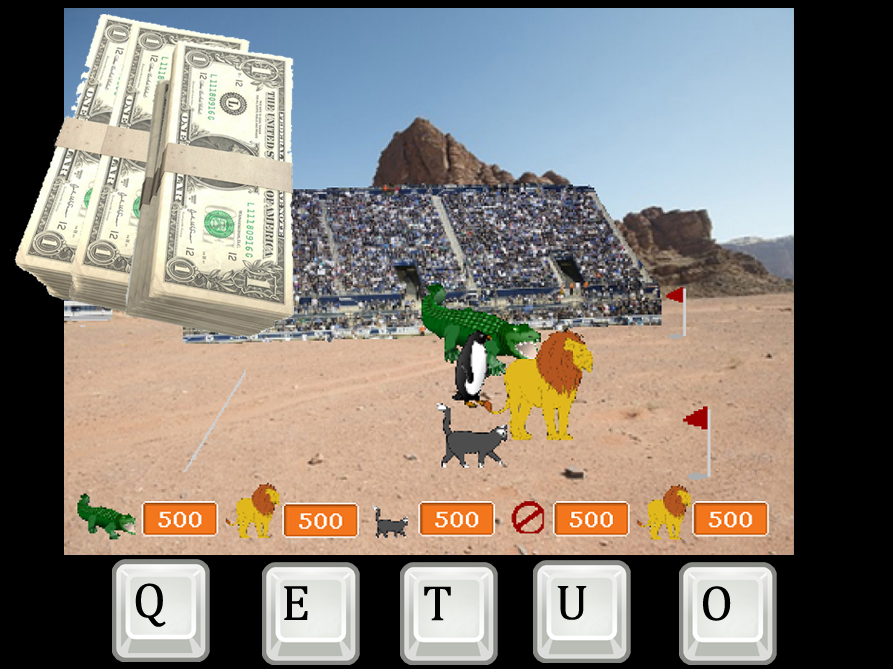 Use your key to change set which animal you want to bet on for this race.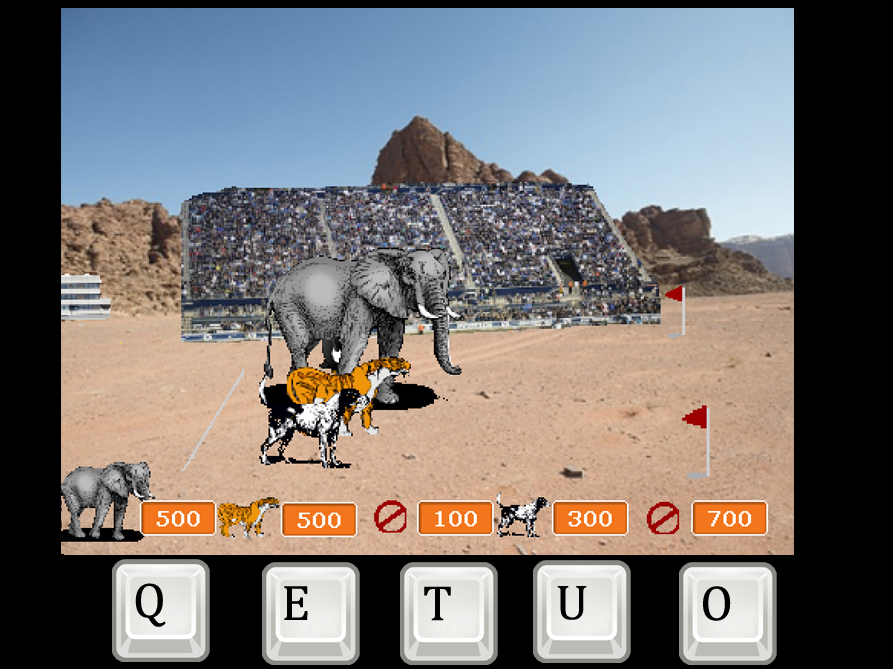 Take care. The animals have strong times and weak times. Watch a few races to see which animal is fast at the moment.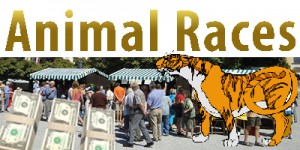 Free mini game download Lions vs. Tigers Beach Volleyball
in this 4 player minigame lions play against tigers beach volleyball. The lions and the tigers really enjoy the game beach volleyball and being on the beach and relax. this minigame is fun to play. each person gets a lion or a tiger. always two of the cute animals play in one team and then it is lions vs. tigers beach volleyball. This is a fun minigame for 4 players. This is a free mini game. I programmed this free game myself. So download this free mini game and play Lions vs. Tigers Beachvolleyball.
The Lions and the Tigers have again rented their beach appartment and play beach volleyball nearly all day. These cute animals really enjoy beach volleyball. To hit the ball you have to move forward in the moment you strike the ball. If you want to hit with less strength you have to move forward before the ball touches you so that your power has run out a little when you touch the ball. Use your "up key" to jump for blocks or smashes. Jump only in the front part of the field. When you jump it is also the same thing, the earlier you press the less power you put into the strike. Every team can strike 3 times each time the ball is in its field. Each game is always one set to 15 points.
The keys for all four players are on the keyboard.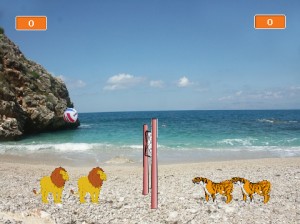 Look at the keys for jumping for each player: W, I, cursor up, 5 num pad. Fairly easy. It is time for some fun on the beach. Download this fun volleyball multiplayer sports game for free. This is a scratch game. So it was made with the very cool programming 2D Pc game maker scratch if you are looking for a cool scratch game. This is a game made with scratch. It is free to download. There are some more cool scratch games to download on this page: Greek Trader and Airship. Maybe you just came from this page, but if not: Here are more fun free multiplayer games for four or even five players.
Animal Races free multiplayer game
Animal Races. The newest fun event of the rich and famous. Animals race all day and the spectators wach. You can bet money on the animals but experienced Animal Races visitors watch some races first to estimate which animal is in its best form and then place some bets. Severel different animals are racing in the animal races. Animal Races is free to download. You can bet with up to five players. This is nice for parties to start in the background because then animal races take place all the time and whoever comes by can bet on some races. Or watch some races.
download free 5 five player Pc games
The animals race and you can bet money.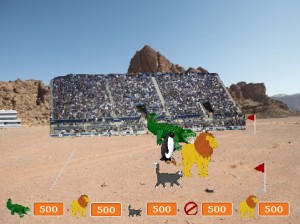 The animals are not always in the same form. Watch some races to see how good the animals are at the moment. This is basicly a horse betting program.Horse betting programs are among the oldest computer games ever. But this time some cute animals race to be the fastest. The keyes are again Q, E; T, U, O. With these keys you just set the picture of the animal you want to bet on and bet 200 on this animal. It is a high society event. So even though this is very fun with these cute animals technically something like this is a free multiplayer horse betting simulation. whereas in usual free horse bettinng simulations you might have a quota, depends on how complicated the particular free horse betting simulation is. So download this free horse betting simulation with cute animals and bet on the animals.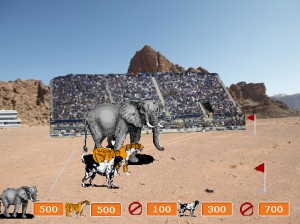 This is of course also made with scratch so it is a scratch game. Download this free horse betting simulation. And start betting on the cute animals. Remember it is a Pc game. If you used to program mini games but now are searching for a programming language in which you use your old c++ programming skills or Basic or Delphi or whatever, then scratch could be a nice thing. It is actually like programming with writing code but the code is set together from puzzle pieces. With scratch you can also use images. So for making pc mini games it is really a nice thing. You can get scratch if you search for "Scratch mit edu" that is the Mit college in the Us and edu means education because it is meant for kids to learn programming. I have been searching so long for a chance to just program some mini games like I used to do in c++ and scratch is a nice thing to do that. So if you want to make Pc minigames you might consider using scratch.