You can hire me. I have studied film and theater and asthetic realization in Germany
If you have a movie company:
I make one week of FREE COUNSEL for your film-project!!!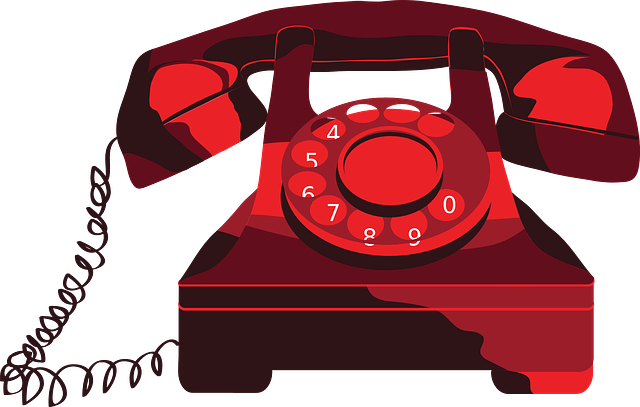 Dial my number 01575 then -3714 and then 902 (Holstein).
Absolutly free counsel for your film or serial project on the topics idea, image and story.
German version. In 2014 I have completed my ten years on college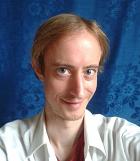 learning about film and theater and art history. I was always good in understanding film images. And I also was always good in using colors. In our studies we learned how you can make films that are much better then what you see on tv. Long before I studied I already tried to learn much about film and scripts from books. I have a good comprehension of light. I also like very much to take fotographs. My minor subject german studies I could unfortunately not finish even though I was only missing the final examn. But I have been a long time interested in stories and how they are told and with my german studies now I know quite a lot about the literature of the epoches. I have learned quite a lot about asthetics and what can be done with it in films. We also learned about filmmaking in all different epoches. I always considered art history a good preperation if you want to make movies because this is also about images. And I thought that german studies then would cover the story part of movie making. And this has worked out quite well. I can quite well tell now what is not good about a story or an image. And I can now quite well develope images and stories. But the most about film I have learned in dramatics that is also often called performance studies. There we have learned increadible strategies how to make a movie really good. That is why I spend ten years in the university. I really wanted to understand these complex theories. This really goes a long way. I always thought we fly to the moon and build computers but movies are made just with feeling for art. But for real there are just as complex theories for making movies. Thats why I wanted to stay so long in university until I have thoroughly understood these things. That has worked out well I have a lot of knowledge now about good movies and all these modern theories.
Now I am looking for a job and would like to contribute to working on movies or serials. Either on the artistic realization or working with the actors or on developing new scripts.
My favourite work is directing so that means lighting, camera working with the actors, the conversion from story to movie images. My knowledge there is not technical, so I can not cable studio lamps. My knowledge is theoretical. But when it is about how the light has to be set up or how the framing has to be I am very talented on top of what I have learned. Because good movies first off need good scripts thats why I went and also took a good look at script writing that means dramatics and effect. What I also like is developing the concept, what is the focus of attention, what is the character of the expression of the complete film or show?
I would like to work in a company that makes movies or serials
Please contact me about every issue on my contact page
I have studied the theories and asthetics of
Film
Theater
Painting
Architecture
Literature
Modern theories of Cut, Lighting, Image, Sound
Art history
Theater history
Film history
Literature history
I have a drivers license for
Computer programms that I use well
Premiere
Photoshop
Audacity
Fruity Loops
Unity 3d (3d gamemaker)
Vegas Video
WordPress(Cms for internet pages)
LaTex(typesetting)
Languages I speak
German (first language)
English   (very good)
Spanish  (good)
Qualification in Latin
Hobbies I have are
singing
dancing
playing guitar
making computer music
photographing
write stories
modern movie and art making
Karate, Kung Fu
Curriculum Vitae
Date of birth                                                22.01.1980
Place of birth                                               Remagen
Nationality                                                   german
Marital status                                              unmarried
05.2004-06.2014               Studies of Dramatics(Performance studies) and Art History, Johannes Gutenberg Universität Mainz
02.2002-04.2002               Private state aided course "Producing and co-producing in Europe"
01.2000-01.2001               Internship at the Summertime Media GmbH in Koblenz
Focus: Video und Video processing
12.2000-01.2001               Internship at the MMC television studios in Cologne
Focust: Overview over television production and television studio work
08.1999-09.2000               Civilian service in Remagen
08.1990-06.1999               Rhein-Gymnasium(A levels) in Sinzig
08.1986-06.1990               Basic school in Bad Bodendorf
More information on my skills
Private projects
I started to write a little scifi novel that like is on a big epic scale in terms of story. Like "epic scifi over the centuries stuff" I use to call it "Game of Thrones in space". I mean I just started. The title is History of the Skies. As one can imagine it is about kingdoms in space and how they have wars. If you follow the link you can read an excerpt.
Another project is my beloved scifi show Arkadia which is a bit like classic star trek but of course more modern. It is definitely soft scifi, that means it is not all to much about the technical side. The idea behind this project is to really use postmodern strategies of film to make actually something that really is great to watch. I have written 5 episodes so far, but I am not yet convinced that it is good enough. But I constructed a nice universe around the story, with many different alien racess and stuff, but all as I said always with the focus on how does the viewer feel or is effected by the story or surroundings.
Another thing I am working on is my dinosaur show. I think it should be quite easy to produce a really great show where some people come to the past and then there are dinosaurs. I use to describe it as something much like Terra Nova but this time with dinosaurs. If you have tried to watch Terra Nova as a dinosaur fan, then I guess you know what I mean.
Also I have made 3 apps for smartphones, you should find the download links somwhere on this page in the advertising section.
Also I have been doing a big Scarcraft Mod that I hope to finalize in the next weeks. If it is done I will post a link. It is very much making a new game using the engine of the famous game Starcraft 2. I always dreamed of making my own Real Time Strategie Game. And now I can use my ideas and that on the starcraft engine, which is very much as if you would suddenly have 200 top programmers working on your ideas, because you can use the models and animations and programming of this top selling game title. So the graphic result is stunning and what I achieved with my ideas has also become really good.
A thing I did two years ago was realizing a little 3d Game where you fly over the surface of spacy planets. For that I used a programm called Unity in which you can with some programming skills use the preproduced things the makers of this program put into the program, like the 3d engine and stuff. So this was a minor project but the result was quite cool. I just wanted to see how much in 3d games you can privatly produce nowadays. Like to see how much these preproduced game engines are actually accessible. It was some tough stuff to code this at some points but it was all very well described on the net.
Also I spend like a year making graphic work for my scifi show. You can see it on this page, but don't be disapointed, as a matter of fact I did not show the really good stuff, like the main starship and the really cool cities because I do not want people to copy my ideas to much. I worked for month only on the design of the main starship. And so the really cool images are not online. But some images you can see, it is again the link to the rendered 3d starship and scifi images.
other descriptions about my skills
Postmodern/Modern. I do not like german movie making. In America they are lifting film up to be a modern art form with leightweight and light and greatly coloured images that directly touch and move the viewer in a way suitable for his or her modern self-portrayal. That is where film becomes the art it can be. We also have the same great theory, a lot of this theory even comes from germany but in german film industry this is nearly not used. I would like to give the images, stories and presentation their status as artworks back. Modern/Postmodern, touching and lightweigh.
Literature. My brother lately told me about the "Tatort" ("Crime Scene" very traditional german crime drama) that it was a fancy story where the evil guy was the son of the good guy who did not know that and I said: This happend already in one of the oldest german poems we have left over the Hildebrandslied (song of Hildebrand) from the 9th century. Did you know for example that the modern looking shattering of the lances in "A knights tale" was depicted in exactly the same way in a book over 1000 years ago.
Postmodern Theory. A younger guy from ZDF (german tv station) editorial department asked me what I would change about "Notruf Hafenkante" ("Emergency Call Quay Wall" again german crime drama) and I said you really have too take more care of the materiality of the things in the background. And he obviously had never heard of this Idea. Even though this is a very important example of modern film theorie.
Lighting. When I devise the lighting then it looks good on the movie afterwards. I know how to use light that it enhances the colour and feel of the objects in the image. I studied the lighting of the epoches of cinema as well as the painted lighting in the epoches of painting.
Cut. I cut on Premiere-like programs. I have learned the rules to classic hidden Hollywood cut but I always cut artistically. I have a very good talent for cutting. When I cut something you notice again how forceful cut actually can be in a movie. It is said that film comes into being at three stages when it is written, when it is filmed and when it is cut.
Image. From the beginning of film to the present day I have seen the image making in all periods. I studied the Hollywood systems of developing film images in every era and also the eras of film-image-making worldwide. In my art history studies I have additionally learned the tradition of image making from long before film was invented. Additional to learning the epoches of image creation beginning from the ancient greeks, the history of architecture was also strong on the curriculum. So I can quite well tell the whats and whens of painting, sculpture and building for the different epoches like renaissance for example and that beginning from classical greece. For movies my studies covered Hollywood as well as other film cultures of the world like for example Germany, Japan or India in much detail.
Sound.
I playing gutar, make computer music and sing. I can understand quite well what sound can do in a filmic production. Classical sound theories like Richard Wagners theories of opera like his theories of for example the "Leitmotiv " and other things in which the sound is meant to become one with the staging to create the "total work of art" I investigated in my studies.
Internet. I have four different pages. All projects of their own.
Thank you. I am looking forward to receiving any inquiry whatsoever on my contact page.
For those of you who do not have a movie company to hire me for but want to hear from me about modern movie theories follow this link.