Paid android apps for free with activation codes for Play Store
This site contains free activation codes for 4 android games:

Best party game in the world
Cute cat game
Take dinosaur pictures
Great interactive Tennis Game simulation

The dinosaurs can not be moved but with a bit of practice you will do some nice dinosaur photos like the one you see in the image.
The tennis simulation is really cool. you need to android smartphones and some practice but then it is a nice game.
The party game is really great. it is a good time with friends i believe.
The cat game is just a minor game. but if you like cute cat games you might like it.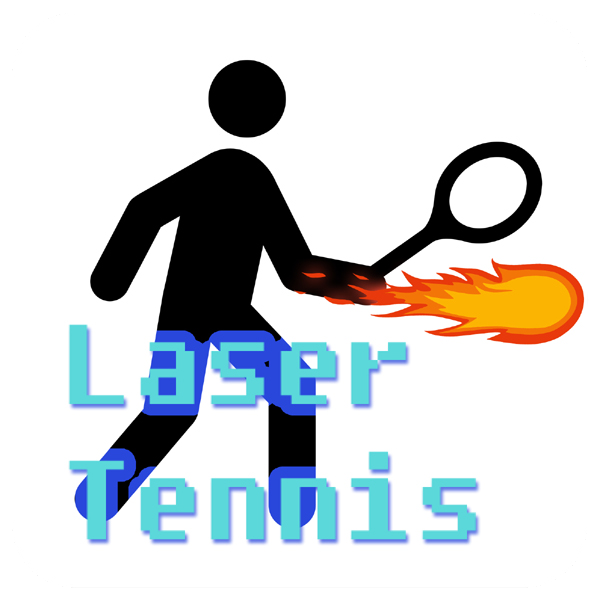 Party game codes
Link: Clash – best party game app
Free activation promo codes (Party game):
JNXV6CPX6KLHNE42LL8BRYJ
0R3NMREJW49CCNP2WKVZX7V
KU8VLCNN3UA87XUZ78EKKXC
BTC4UBZVQ8QQ057PTRC0QRB
GB2SPQV7XNC561104EYSCT0
P33GNDNXZ863FXKY0Z1DKZ3
ABHF31SRJL0TU99G0DDCX9V
NJZJ2HYNL5UBH5RV6BH0XZS
2T1BAHUWNAMYF36U8KF5CPB
LZS1D0J8S2BK4JKM12JUYRJ
9002Z07A5P1PBQ2RLYYEBTB
A80ARDND7BSJTPAZN0AK42Q
PYZ3DYXQBH4XKVY28S6NCVB
DAYUBJ0XZ9X68RLTQYLD0Q9
7UGAJSN5WSRW0RYB9L9M3N9
UMP1WB8CJH29SVL06CRXPQH
4CE3JJXW6YKMVKQE0YDXKQ5
TS5ZYAJX3VZAEP395ZPSFGL
70CNK7PFH0C9A45J6C679C5
H4E9X5JZPSNQLL4U94Y5BA4
R7GUE1F3DAAAF5E9HWA4373
995SS6LCRQHUAUBPEKP8SMX
DUH3ZVFDG2Z6GC5XL7RGPRD
EPTY3EJ0WZC094B0P7C5FW1
EFZJ4ZQPK030BHZFF6L6TL3
SJXLY76ERHAGGCPXGGZDVEH
XSHPLJAFZ114U9RB5YXUN1L
FCUJMJNKW4MRCFQHSHQHRUX
4ZMM6DK4EGGKAT1M0S6UB6Z
HR1GEKA5T29ND6A4MVH4GGK
GE26YCWLQZL1JCY2LD9V1YW
DP39ALDN3RBH4UTFPLKD79M
DJSZ1BFPY4925JSEU9R76WH
W7BT38VG65K2DJ8P4L0T4K9
6RAJZEJM7GJK44KX1C2WQXU
2A71FGCV4CH2KC92RTJH395
ZXZR6P6RDDA4GPVSBYX4FN7
4408K3SRFUS11956K22MAZL
3PGNQASMGN1XSQ76DG1AP71
N5Z57KPHURDT0BZPJPD4D0X
26BZUYCF7LWM8LQTZTXTME8
VPH0N5W303V9D1E2JDA9ARH
DZSE4541SC0TSCC0TXR0DR7
KKK6X2SBA43D3QK08VP0JCS
X97097AD6VLB5G8DXS5AB05
GX41TW0SYJRKRXDCZNZRSEG
05FTWRY561V9WSDDGJMMGTB
4A6ZT7CRGA6SDGNE5EPABGA
QQNU0G6G6Y80JMBQYVV3DMD
0PJHNEKLW3ZCDXW2W34HLUY
WBYCRK1JY1RSGQ8KMUR2KP1
CUEWMTD2R6VA6BLVJ0ZM4DR
8Y8RMBH8G0HP0M9EZY9RAAE
820M12XSR2RLW19RUH41111
C8WL3Z4NXUW3UV648KXZQUK
VF6VZ6Q4CVRF4X3K1C49WUE
F7064HPXMYGX1DK6FCBH2XK
HVRY85LP39UJ0U57S1SSX8Z
Cute Cat game (activation codes)
Link: Cute cat game skateboard cat
Free promo codes (Cat game):
DUZ95NZHJD9FDCXPBL4VYEH
3R71XZ21ACV6EUKCVBJE43A
W37F7LV1N49H1D3XDF218YM
FJQ5VU6EA7VPKNYEA21FUGK
A11N5CCDZCC3PW9LV0E4WJU
VULNGGEUFYG5EM937QY7JKE
MMJAWQFC95TQ85HTMCTQ972
2T4PRS0M108QR7E1YJTGZP1
GVC03JV5TA2XMGRQ9XWS39U
0JTADECG7FTULAJL0RN9PUU
ZTZAUEVX904U1NQ4BLWZQ83
CF4WHP8NN7W2V1V83GNMSY6
DQWVUPCWKEY15AG0ELSFZM9
K6UQDRJ4CUDVND9F0C97PJK
V183LZ1W0EX3VXZ98SAUTWH
4KRZEA8G7RD4JWXEQ45EREZ
W6BPYFFAM5SD4FPT7N1X7UD
CBN40U3GHF5FHUPB0X3SK1J
94XJM270TVCF154LBWUNBT0
EZ6C3HZTAEALW2GT1C00GUT
L9T1BQU9J50W5UWXCPBUP1M
2N66V72VG8WZT1QUSP144HK
D7CJWGMM1CA7QGFLLTLXCY1
PXN6HSCSFMX1PFSBTJQLMBU
UYD38245KWT8Z7AZA19E81S
VJVJXV0TJ0ZQ5MK1A0VF3TP
MTPJ2AJ693JBVH2K56GKLPM
TRGWECEJ9AGCAB6YHSFE5TQ
NEZXHFVQHAN2HL57C6FXL1Y
7RLDBZYZ09UD91FYVASRWZD
MW2SWALTV40XEMPRA747QCV
CD8642LPW75JHS9AYPBFZQL
RJHJQ1XMX7UZF7LRZ7LD96S
TW4BSN833E1F9AEV1D2CP6U
P7RLVRAQWCM0SXR6EQP6AXM
KMKNNK2QMWS2XA8PMMYUC17
0B39Y0F6F1PSPFJH47DBQXB
1ZEGV7NG9GTDA44DBD6B0ZV
72PPHDXQZ39247TWSX0P5DX
G3CYHERJRFNSFLTK1S355LG
4MPK8GJNB8L0VN6CUB9PNPV
1TXGZ1F427A84NAW8LAUYT3
HXS7A965M2C9F6W5VFLAW2E
K49QAP1LWVVBU1GLR5ALYCS
T2AY5TU5ETPJ7QQYEU85EH9
BQYSY8NSUND3LU54WQTU79Q
9HYRTRFWNRFSYD2VZ6B8JAN
F9A6AK17NU163BSPMMEL02W
RXL9PB8W33255NT454GHVL0
L8UDA2FFA4FHKEYPJE2M8E7
E0SU21QBU18FHJM2ZXWN88J
FFBD07X42H1GXLNSKK0CLJJ
XLJZGDNMW8FMJ0XLWEWTU5F
KR2ADZGBHPNLYUP1PDSGDH8
D9YD9NWYTPCQ21FNE3RRADB
T879MFPSA3AXTYN1TJCGNS9
Q99V9J7XX4U2CH0SK8RNJ2X
TG5UD0DBWVX4XQGQBFM33NU
Dinosaur photo maker (play store codes)
Link: take dinosaur images with camera
Free play store activation codes (Dinosaur):
AU1Y81U9TQCDT052QEZZHRT
C05E3DJSZKD4H02TDYMPKHP
DKM9JZ93EWL3KKZLXNPFWVD
MPQBCT8Q2AGY3TAAV6MXB8H
FKH5L0UHQUW2Y8EGSKAKUBL
XF5466YGA0BE0HBFYXX721X
1Q4KS7F1GUQ6RM5SQS0LCAK
V5PTJ4DV57L9FP9ZV65AVZ7
1Z4FFZ4CHCRJ27X78M3YEQD
YHKZAF683445F2R2WQ3813X
92K9LHZSV7V4FR4GKZJEVY2
5U01N9PMKZC93MMF8T9VPJ6
FDNSEZ18ULBTJ6Y40DC5VWG
GQ22DCSFW4858XP4JL3GL6U
UXR4HV80J8H10DU4VMHYR6T
Q2SVA620FL4P3VACFK7ES4U
20UNHBBHMPVWWVGQFK8ZX6L
TQFWVC29GVB3W5NYRTGTRVK
AXS69T2FJFLLZT83G4DA7HB
NMTW302SJWK0MHWUF2U9RSB
QBP4NYM8B8P4J21XU0SD0JW
831ANMQWD02XVXX76QWZVSS
KKNF5A8FCDL5QSXU3PFRCYZ
10XHSFVDTWR3UPVM2VQC2BM
R28SE5J3SKLLCTJ9FWPD3UY
PFV7S5MVCQ1VNZ8UCMGQ0JJ
06ERXKLKLC8HFPL0QNVZUAM
673B49AJE2J2TW6LJ6VDPGM
FP8NH76ZWVBV90CVC7B7E16
QS789KXSWXN4MH2J4CJUF6X
02M4TM08AFUR1XHNGGNUXPE
AD0ZHFZZTHLMUC899E4VBZ3
WUUULDJ1GYE2J7AWKKW94F5
HWSWDLHJ9GXVGX7C85RT9SX
GA7DP3UXE5JBANPR4AF4YG7
UXFNWV0V2QHBHC8SMDC6A2Z
LG1BX2KPJ4QBRJBC7T5HRL6
MY8W5FX4MDAG2FWZ28H2GD1
N7X035LMXACB90L757V30BM
K1QPCDJWWXWWHZM2J0UG29J
CTE2HG75D9YL3XKD5D70RGW
4ZCYV5A2NC99RRBMC5PKCCZ
Q09MXRUBKPCLZ4K0L6LJ3X4
Y3X2SKJC6T4XBNUM9LMCQG2
XJVW9BJ7SCQ82R6JRGA56CQ
HM6F4Z9BZMP48GHBFP0JV7Z
W1MXZB1JNX6YF2211AKYXGK
RF2TDVHVVVF6MBDTWBG9N12
HHK0N4B29KA6D427WJ5BG4Q
QUHBYJ04QYUM4E7RKS4X787
9SKPPKXL57ADMZ098DVUC4M
N55RPJKHNYBZDM5DZZLS9NC
WRK5E6KYFF41YUP2GJVPR9V
6K53Q9M01AGQL1XHJE63CBJ
276KCFC6REH6P1XCHTB72AL
DKCLNKXNX0FN3FWQEW3XKK5
3ESHHYRK7BDDFFZM3RF576V
T45HX15AWSC7T6HLS5753TA
M7UGZV7UJDCKB3QWJKB7AH8
C2344G9YA9SBHBLX63VEWD8
W7EZKJYB0M52KW4T0BFB7KH
MXP5GW3DGFWZAHJ0B6NGGKM
136YM5R3MHPYED2DUTA5RMH
QWTZNFG9WGN5118L2VRW89V
ZUW36PLXJ9YML414S3QRQZU
QBZULHXR4DE5FF9UZBMBPCP
QMFTKY6TPX39NRRREH75GBC
GTGCVAS78MU81VYH93WQF6A
JK0LR48QKA8F0CFBQ1P07Z3
NY389RVH7Z1CU41H21MQ1EF
8TY70G991ZU4X209JBGCQRP
YW75XQH63EDG50BSGGMLAY9
T01CKJD3585EGV4KKHGGRA2
QM5XUVFW9VDUQP2LTP5VHU6
PMUA0UK386G15KBXGJ6N2G7
PG3SAE2VCVZNCW3KB7U6F4L
JXLLCTWSST54955KE7HRBJD
VSM5MNM7YG4C2CJY7KD2BM5
STNTGBY0R94PPLJ1HEABY0M
JHVU95XB6A5L7BXABTTPM01
HMW8W3MFZ7SQ0VKBY60DVDD
5S33K4GGG87VDM83W93TCEH
KA33QJSD1ELJCR3MT7HNQL1
EJFF69DV1K0S7NCTYQ57ENE
NGU7GLUTKJMK37RUBW0UPSM
X2QG0CYHGDY03183SVNN7P6
N1RX5Q3D8SFVMF3TVJ1XYYJ
4VHPBZ7BHTE4HAZVR1UQCXR
R59A8TLY41SAEAMGX7B2KG7
TVL8X865SQJJQUUDX1KV2E0
Interactive Tennis Game (get free promo codes)
Link: Great tennis game     (Install on 2 phones to play between phones)
Free activation codes for play store (Tennis)
B427G7D4HTCBLL4X3W68BHU
VNDG3YBA5GBM2HZQGSJAW0V
7FB3YP13ZT1QL2T470NQZU4
XD3C633TM1HPBCGFBZUUSKR
TRP6K7PA5PAP2NUZZBQB93U
5UFG4QF7VZ93R339N5SJXQD
175MQ36K50ZEFGSN0XL5CVZ
D36SVKLGMPEXR6EA4MGRWWL
V5U1T61U2D6QGS5Y33CNVPV
L14EBBY9LJMXYAYGXBQ71FV
2V07XHXD80PRJARG02EZGU3
243RAWTFW96MC4ENJZXVDCR
9ZXGP9F1LKFY8CSD0WGGKN9
DMC3Z6EDMLVBBF4UB9RRYPW
6QGM8FWSQ6QWUPN6M4H74UR
7952AVV7RQL7UQLSHXSP317
MYNA7V8UA5ZR99TJ64QPBES
2A44M3NNTB0FVR0GNHEA829
H4BKJFZHRDS5G4S278RRXE2
MBAHK8K0RRFGAT4F819UTDH
MMU0VW2SWRQC2TJE7GX1EUG
UMQ2BGCC2P7U1FYZULS7CWH
1MWNLPTLWXPY28G3FJKD5DW
ME062ZK3JFU5KDGM93VAAPM
AA9DMEV86U4WNL8EDHDXV5Q
Q3RP4P3XK2GAJE90DBT2BD7
4RAD7848VNX965F6Z3G9V6A
4YV09BF3JCWGGY15H1L9XTN
HK1T44SMSY518SGKTCPV0Y8
1WTB6285GQGFF84Y1Z71KS4
9WLQVA66N2RNQA9JTT2VNAE
TL7EVBCC1HBQJKGCQ6GPW36
NZ7HV7R6BU590Q3ZMQRFSZY
N91S461N8L06NKJBW45Y86V
BT0DH8F17S1MDX1LFDDWEBY
81JQ9EQGJNEZ5A341T9AZQT
H5DYLAN7U91TTD5JAW4NFY4
89N4ZZWC3SMB9EBVKZ2LQHC
RHRY4Y68HF7461WZQX326XP
WKQWAX0U0W0DJPKX3KA4XE7
GKP4SVR9NSB3FKXYS3H7P2Q
UCQCQLFVBBUMD0NWKDMH0EB
Z9SW0DNEB42S8MX6FVPEPAE
5HYWF4TXEQYKGF9EM3A11VG
4YSA2HV7REJ17S96YD3RD5Q
Q22J71PZK5DWD9Q1V1XTCGW
G66SYTHVQK75U5U2DJUB57D
NAL8T7EZXTJ17H5TYT95LUT
AR98HFVEDEZ1FSKNA0EWQN9
TQ81UMEZDQYW8FW8CATSL6Q
LV1ETZ0EJ53CDWETA2TSWGE
71SQRCEEN7ZWEE7N47PGZ48
L5LT440NQCFC0A7UFZAR1JU
ZKX3GR4H5LXJNFBRCDXWSLF
5B7WB61RKM8XKYD4RG75Z92
VVE4Q1978GDVSCN6XTJ4523
89C8KHKPY4HU6RBW6Z7TFZG
J699E3BX2Q964FFJKTLBXDG
DEZYWSWA5VKWDWBTHN5X2M7
N8ZVSSM5R419WLL71YD3CRK
7BRDD9S2QYEDNNX1KP2HPU9
LU3EYB9SPQ3UB5C5FW83F8X
LCZMGFJMGJMWCUM8DUNWQLA
NXK8YGPWT29TNX2216NF462
5DQ9MF0BARS6BTL0U9Q9KC6
ZAV8K4T71E5C7MX2E280JGQ
FR922X9E72YXRSLJKX0L52J
UWD9EL5CQKW9Z907Y55JDD7
AXDHJ376DJ1WQDWQFUPF8CA
17M4L9H4SH6WZZ4U5XUJPAU
AMVCK40TWJNJCJ6URV01QR3
FAL9ZC8B4VB1XTGX0KZV3WE
B3P15EJG8EKW518Q2UJG4CZ
XEU1TGKLXS16B4P1W957G46
LCPW4YGS7L2F5ZRGPLM2YVN
7YWJB9F44JWWNDQ11JAA21E
W0ADNV3W9UX893FG5T9F5CE
9J0H40X4S7ZEA9VBWCREDZJ
VKP4YRED0954TX4379CDUPD
CCHY74VKMDNAWNDL8L0WVS2
N1WES9YH7HQPF37J4S8QJW4
9B2WT0N65CM7U02FCMM06Z5
6SR4RC7Q8VV15RR1F7E220X
GXPNEP9P0WA5ZG3RY2ZQ1AV
FRPT4530NYK1ZNM8B5B7NX3
AYUAFM085LUPJT0NVHJLUJW
2FEYXPYN9URP6NUA3JCBLDL
KTAXE085KYSA5D8MB4C5NVH
WRS1BUXTS5P1JYG090Y6Y5Z
AJGTWSDD3ZMX0K35PRRC0SQ
FBB8RGK33HLCKQ16N04MEG9
XJ9QNES9L7T70CNUWZSCFEG
SM8UXP8F6EXHWUKGUUPMT5V
UDXNTNNAW3D5YRT660S3WMB
QJPYEATYMJNCRR5EM5UB4CM
TEW5WZVGLKU502QNBGN75KU
Play store activation codes for Clash Free party game app for Android
Complete Clash Party Game for free. Get free promo play store activation code to download this increadibly fun game for free. Only now.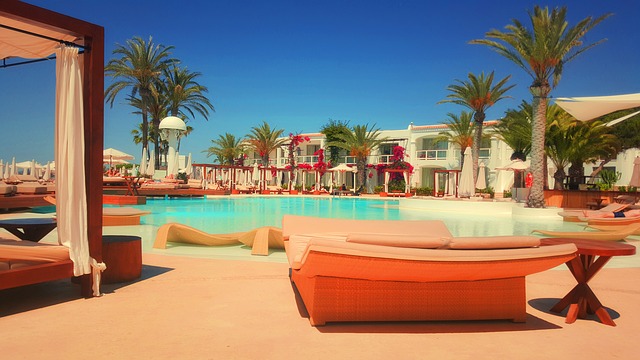 Now get your free party game. Get the best party game Clash – Ultimate Party Game for free. Download the great game. This game comes as an app for Android smartphones. It really is one of the best party games I have ever played. This is really fun.
And now you are in for your free copy, just use one of the promo codes above.
The free promo codes can be used to get the game Clash – Ultimate Party Game for free. Just click on buy and instead of paying enter your code.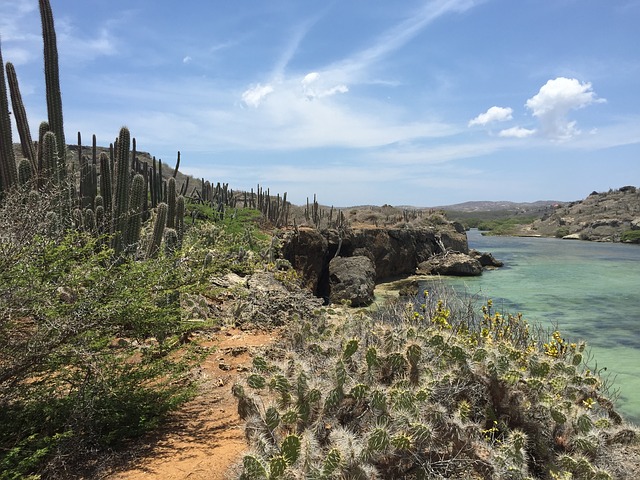 So enhance your evening parties with this really nice app.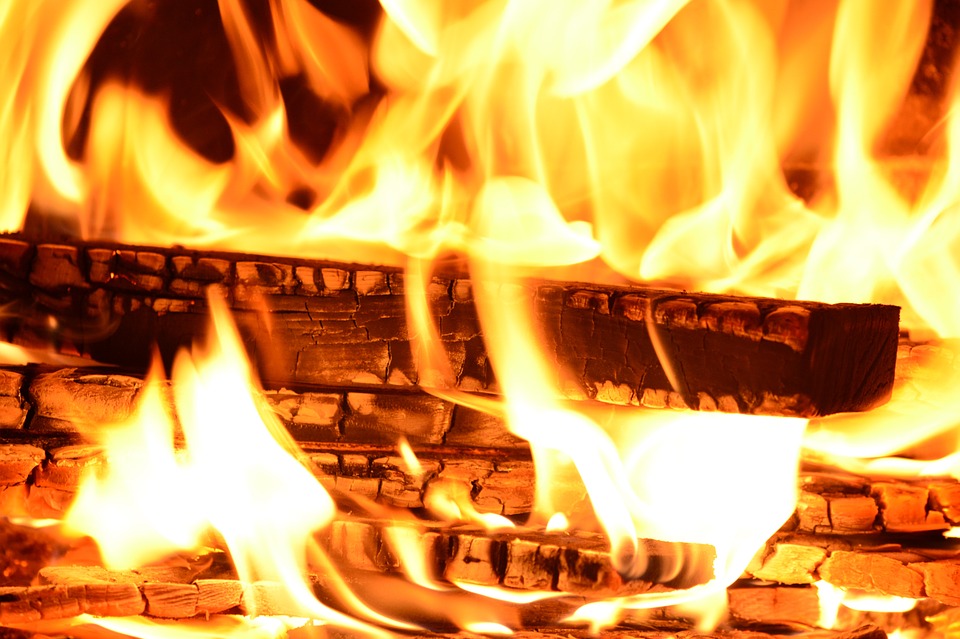 Above you will find all that you need: The link to the game and of course the free activation code.
You have to be at least 3 years old in order to be allowed to get your free activation code. But I would guess that most of you who read this will be at least 3 year old.
What is Clash – Ultimate Party Game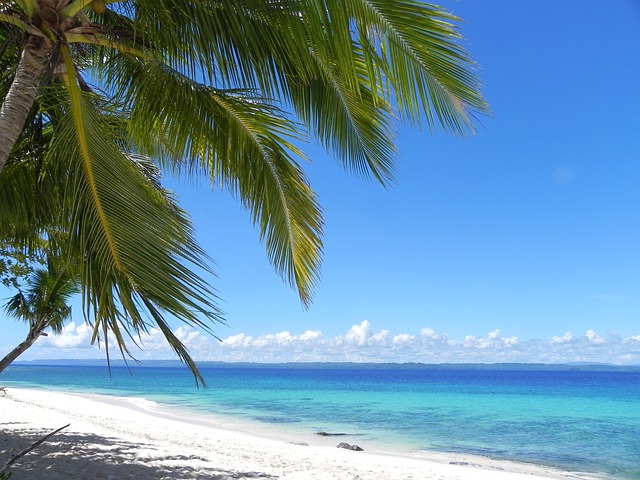 This game is actually a party board game that you now see in its app version. It has the same functions as the board game. Usually this fun app is sold for fifty eurocent but at the moment you can get this great party fun for free. So this party game is really one of the best. It will deliver a nice ammount of party games for your soiree. It is a very new type of game. In general it is a party game. So you must invite some friends or guests or you have to go to a party that another person is having.then you can engage in the various party games and interesting activities. Ithis will surely  add a good amount of swing to your house party. You do not have to be of a special age for playing Clash, but it is rather fun for grown ups. Awesome fun.
This is doubtlessly a very nice party game.It really takes its place among the great party board game classics like Activity or Cranum. so get your copy of Clash – Ultimate Party Game. The very new style of this game makes it a great experience. Let some fun start together with the other people on your guestlist. The game does not to much pull you into a game world. It rather makes people attend the party by attending to different activities. follow the suggestions and all guests join together and do things. There are no drinking games and there are no sexual activities. All the presented party activities are great fun and do not exclude anybody. Enjoy the open atmosphere which this game creates and which does not feel like a game at all but rather feels like just having a party. Even the biggest board game haters will have fun with this. Forget other board games like Activity, Cranum or Therapy. Now it is time for the app version of Clash – Ultimate Party Game. That makes older board games really look old. Clash is how you spell party fun today. People will like it and it will create a good amount of fun. Don't miss this and get it now so that you have it on your phone next time you need it.
Follow the link above to the google play store and use the activation codes. Get one of the promotional free activation codes and get this game for free.
Get the cute cat game skate cat for free. Cat on a skateboard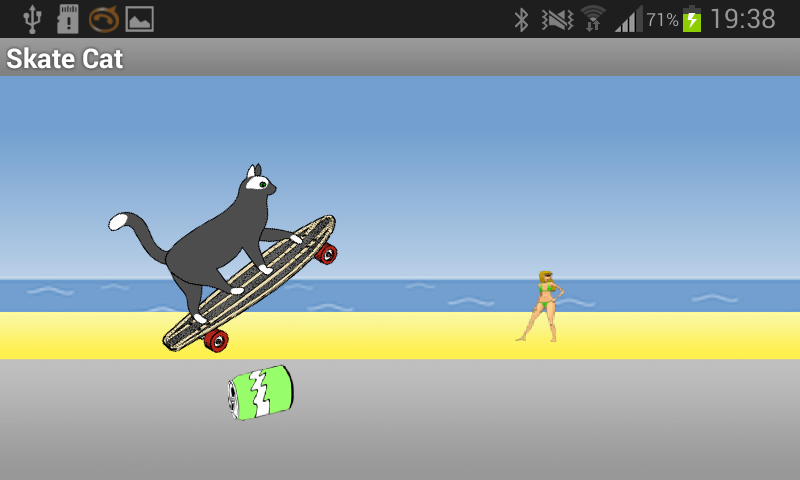 Inreadibly cute cat game for free. For android phones. Get a free promo code for this paid app. Ride with this skateboard game along the beach. For all people who think that cats are cute: have you ever seen a cat on a skateboard. That is really cute. So get your game for free right now.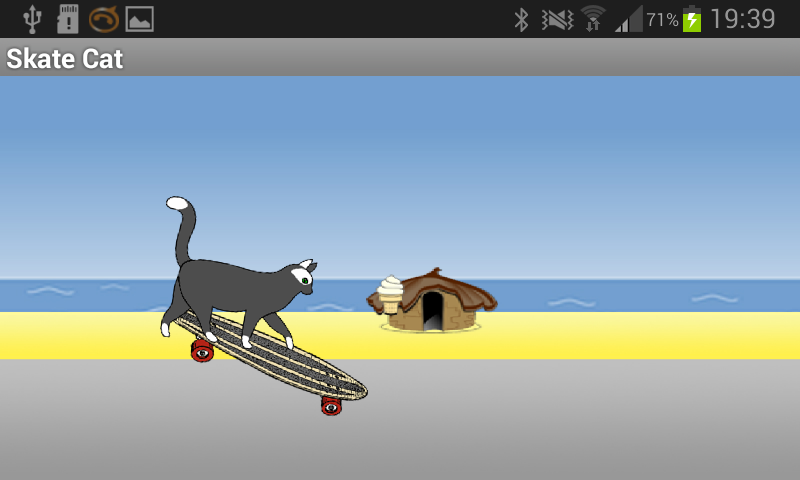 Get free activation codes for play store above and follow the link. It is easy. Just press buy and instead of paying enter the code. So the game will be rfee for you to download. Don't hesitate to get the feline fun app for your phone. Do some tricks in this sports event. ride along the beach. download now for free. It is so nice. Just follow the link to the play store and then you can get this game. Usually this game is sold for 50 eurocents but at the moment you can get it for free. Use the chance and go to the store.
In this sports game you can make flips and other aer tricks with your board as you ride along the california beach. The cat is very sportive and eager to get many points performing the tricks.
Laser Tennis Game free activation

In this game you need another partner who also installs this sports game with a code. At the moment this is easy because of the free activation. And then you hit the ball at the right moment and the virtual ball flies to the other phone and your tennis partner has to hit at the right moment. It reminds very roughly of Wii Tennis but there is no monitor or tv connected. It is all just about hearing and then playing at the right moment.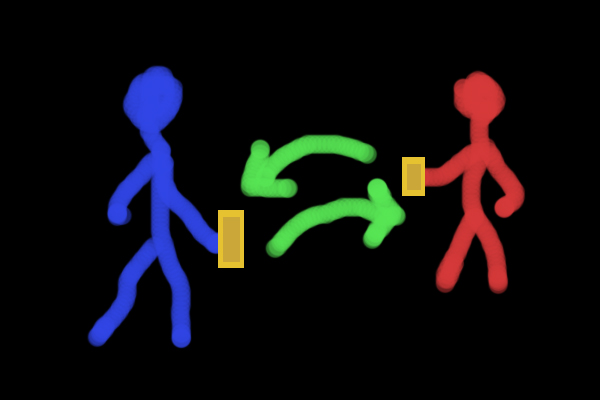 So you can download this app for free from the play store but only at the moment. Get this game. It is really fun.
This is just a game, but you will have some sportive activity because you really have to swing your smartphone like a racket. Thats why I called it interactive game. It should better be called real movement game. Try this great fun.
Dinosaur images play store codes for promo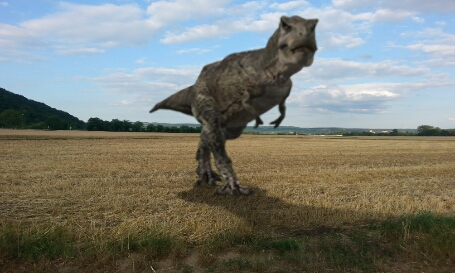 Get the very cool dinosaur photo app for free now. With the promo codes you can activate this paid app for free. Go around in your hometown and take pictures of dinosaurs. All images that you take can be used for free. This is a great fun that brings dinosaur times back. Above you find these codes that give you the app for free. You have to click buy and then enter or paste one of the codes. I Don't know actually. What I know is that it takes some practice to make these dinosaur images. Well, find out for yourself. So don't hesitate and go shopping this app on the play store this time without paying. Have fun with the carnivores and herbivores. It is a nice feeling to get this close to these prehistoric animals.
So I hope you like these apps. Get them for your smartphone. All these apps are only for android. With teh dino app you can reall walk around and take pictures of dinosaurs like the one you see below. It is a little tricky at first but when you get a hang of how to use this program then it is fairly easy. This image pelow is a photo I shot myself close to where I live. This is so fascinating for me. I really like it. So it takes a bit of practice but in the end this photo was taken without any additional program. Just the app Dinosaur Photo safari for android. Which you now can get for free for a short time if you follow the link above where the promo codes are.